About Us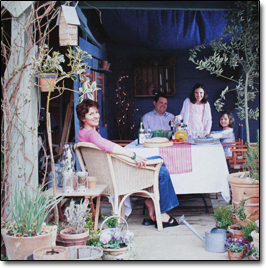 Nicola, a trained Florist, enjoyed a successful 10-year career in floristry and design and marketing. In 1992 she decided to give up full-time work to bring up her two daughters, Alice and Hannah, and let husband Simon be the main breadwinner!

Always having a keen interest in interiors, homes and gardens, Nicola's creative talents couldn't be idle for long, and in 1995 she started decorating terracotta flowerpots which she sold to local shops. In a short period of time, demand snowballed and orders rolled in from further afield with customers keen to try Nicola's new products and designs. And always remembering the catchy name!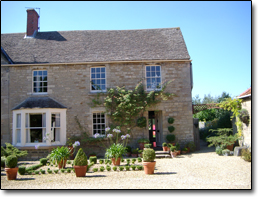 Soon the kitchen table was not able to cope with all the orders, so a move to a house with suitable outbuildings for the flourishing business was top of the agenda. After a lot of searching, Nicola and Simon stumbled across the Priory in a village not too far away, and although in need of some rejuvenation, its outbuildings and Coach house offered the ideal place to set up home and expand the business.

Artyfarty has gone from strength to strength over the years, always ready to respond to changes and trends in home fashions and able to offer customers new and original products. The Artyfarty range is now available through select gift and home accessory stores, cook shops and many other types of retail outlets throughout the country.